2019 Rocky Mountaineer Vacations
We are thrilled to announce the following 2019 vacation packages with the Rocky Mountaineer Train. These packages all include luxury travel by rail through the spectacular Canadian Rockies with a minimum of 2 days onboard the train.
To view all 2019 Rocky Mountaineer Vacation packages, click 2019 Vacations.

NEW for 2019

DEBUTED in 2018

DEBUTED in 2017
If you are unsure which package to choose, let a Western Canada-based agent assist - we have the expertise to ensure you are making the most of your time here, and you will receive our lowest rates and best deals on the Rocky Mountaineer packages below for 2019 - guaranteed.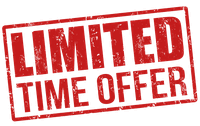 Right now, for a limited time, we are offering incredible bonus offers for 2019 - you won't want to miss. Submit a quote request to us now for details.