Limited Time Offers - Subject to Availability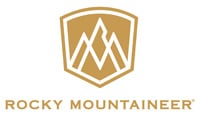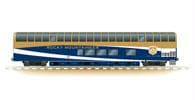 BONUS CREDIT PROMOTION*

This is the best offer for the 2018 Rocky Mountaineer Season. Simply put: book 2018 this far in advance and receive bonus credits, amounting in savings of up to $630 per couple, to use towards select vacation extras. Applies to select brochure packages featured online, of 4 of more nights on select dates only*. Hurry - as space fills up, dates become ineligible. Additional RMH exclusive offers are available - contact us for details.
RMH recommendation: Best use of the credit is towards additional hotel nights in select locations: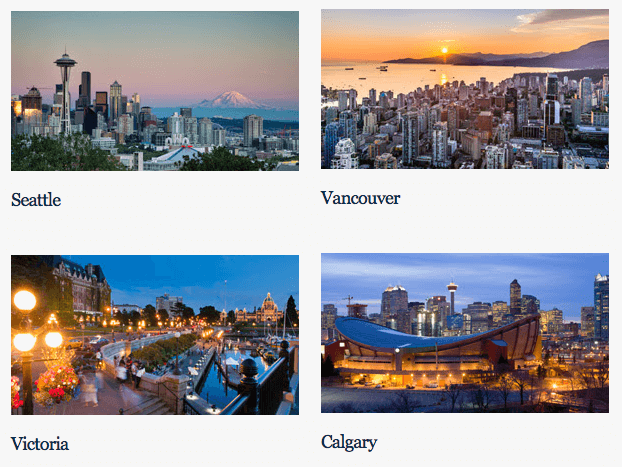 Seattle
This is a city that has it all. Art, music, outdoor activities, and exceptional cuisine are just the beginning. In Seattle, your extra day could end up being the best day yet.
Vancouver
A world-class city nestled between the Pacific Ocean and the Rocky Mountains. The only downside to staying an extra day, is wanting to stick around even longer.
Victoria
A unique blend of old world charm and new world experiences. From afternoon tea at The Fairmont Empress to wild outdoor adventure, an extra day in Victoria is a day well spent.
Calgary
A beautiful city perfectly balanced between prairies and mountain peaks. Calgary's restaurants, entertainment, and outdoor activities make any extra day an amazing one.
---
Conditions apply - contact us for details, submit a quote request. The terms and conditions are below.
Let us help with your dream Rocky Mountaineer vacation
Search for your perfect vacation package with the Rocky Mountaineer train...
---
Contact us today to redeem these limited time offers:
Rocky Mountaineer Train Quote
Direct International Phone: +1 604-670-6060
North America Toll-Free: 1-888-747-6259 (1-888-PH-ROCKY)
U.K. Freephone: 0800-567-7542
---
*Terms & Conditions: Credit must be requested at the time of booking and will not be automatically allocated or retrospectively added. Credited option must be selected at the time of booking and can only be added to a Rocky Mountaineer package. Offer valid on new 2018 bookings made in Canada for a limited time. This offer is applicable to 2018 Rocky Mountaineer packages of four or more nights on select dates only. Travel during the 2018 Rocky Mountaineer summer season between April and October on select dates. Deposits are required at the time of booking and full payment of the balance must be made by December 15th, 2017. Maximum offer value of $400 added value credit per adult ($800 added value credit per couple) is with qualifying packages of seven or more nights in GoldLeaf or SilverLeaf Service. For featured packages of four or more nights, the maximum offer value is $250 per adult ($500 added value credit per couple). Applicable to single, double, triple or quad package prices. Qualifying packages can be purchased in any class of train travel or grade of accommodation. An amendment fee of $50 per booking will be charged for changes to the use of the credit after the booking has been confirmed. Credits can only be used towards the purchase of additional services offered by Rocky Mountaineer – the credit cannot be used to upgrade rail service or accommodation. Credit cannot be deferred to a later trip. Offer is not applicable to child prices, 2 or 3-day rail only bookings or Group Tour bookings. Not available in conjunction with any other offer. Offer has no cash value and is non-transferable. Offer is capacity controlled and may be modified, withdrawn or amended without prior notice. Additional conditions apply.
---
---